Teaching the Catholic faith without fear or compromise.
Check out our on-line courses! Bring a course to your parish today!
"My people are destroyed for lack of knowledge." Hosea 4:6
Get your copy signed by the author!
Give yourself or a loved one the gift of a "shower of roses" with this book containing 365 daily reflections on the Little Way! Signed copies are available now! Click here to order!
Live Like a Catholic Virtual Course
Based on St. Teresa of Avila's book, The Interior Castle, this course is designed to help students discern the state of their interior life and where they are in the journey to God. Tuesday evenings, 7:30 – 8:30 PM EST, March 8 – April 26. Click here to register. 
The Learn to Discern Compendium now available in eBook format! 
This book is a compilation of years of research by New Age expert and EWTN Wacky Wednesday radio guest Susan Brinkmann. Educate yourself to better help those who falling for the trendy instead of the truth! Click here to purchase!
Stay tuned! 
We are in the process of recreating our "Like a Catholic" series for individual and small group study! This will be in addition to live virtual courses and "on-demand" virtual courses for groups of 5 or more. Scroll down to read more about our offerings!
   Welcome!
Are you tired of New Age-infested retreat centers, watered down Catholicism, and programs offering Eastern meditation techniques instead of authentic Christian contemplation. So are we! That's why we created the Catholic Life Institute, a lay-run non-profit organization dedicated to providing the kind of solid Catholic teaching we're hungering for and can't seem to find anymore.
Founded five years ago by Discalced Secular Carmelites and specializing in the Catholic mystical tradition, we provide on-demand virtual courses and conferences, Bed & Breakfast retreats, a book store packed with Catholic classics, and information on the latest New Age and occult dangers that are infiltrating our culture.
Unlike other on-line teaching tools with pre-recorded offerings, our classes and conferences are small and personal and give students ample time to interact with both the instructor and other students. For example, parish organizations such as Mothers' Groups, Teen Ministry, Mens' Club, or even just a group of good friends, can sign up and take the course or conference together. People who have taken these courses come away very bonded with the new friends they've made during the studies.
Individuals can have the same experience by signing up for our general admission courses and conferences which take place at various times during the year. Or, if they'd prefer to study alone, the workbooks for each course which are designed for self- as well as group study. 
Our programs are prepared and presented by Susan Brinkmann, OCDS, an award-winning Catholic journalist who serves as the Director of Communications and New Age research for Women of Grace®. Susan is the author of numerous books and is a frequent guest on EWTN television and radio.  Her areas of expertise are in Carmelite prayer and spirituality, the New Age, and the occult.
All of our courses, books, retreats, and seminars are faithful to the Magisterium and completely free of New Age components.
On-Demand Virtual Courses
Our virtual courses are available on-demand to privately scheduled groups of 5 or more people via Zoom video conferencing or Skype.
Attendees will be expected to complete weekly homework assignments. In addition to giving a 20-30 minute lecture, the instructor will also review the week's reading and be available to answer questions about the material.
We also offer these courses for individuals at various times during the year, and the workbooks used in our classes are designed for self- as well as group study. Please be sure to check our Upcoming Events page and join our email list for information on the date/time of upcoming courses.
Catholic Life Institute courses are suitable for ages 13+.
Check our schedule for upcoming classes and/or contact us for more information on scheduling a course for your group.
Our one-hour conferences are available on-demand to privately scheduled groups of 5 or more people and can be taken via Zoom video conferencing. If a group wants to meet together in a parish hall or home, Skype is also an available option.
We also offer these conferences for general admission at various times during the year. Please be sure to join our email list for information on the date/time of upcoming events.
Peace of Soul
God never meant for us to live such frantic, hectic lives. Our souls were designed for peace, joy and contentment. So how do we get from here to there? This one-hour conference will present a step-by-step guide to how to use our faith to regain our peace of soul. Available on-demand for large and small groups (2+) for $25 per person. Click here to register.
Surviving the Yoga Wars
Whether or not you are a Catholic who agrees or disagrees with the practice of yoga, there's no need to fight about it. The Catholic way is always guided by agape love which enables us to rise about the rancor and learn how to disagree with grace. This conference will help you to understand both sides of this debate so that you can avoid getting dragged into the yoga wars! Available on-demand for large and small groups (2+) for $25 per person. Click here to register.
Our Lady of Sorrows Meditation
This prayerful, one-hour reflection on the seven sorrows of Our Lady is designed to deepen our love and appreciation for all that Mary suffered as she fulfilled her divine mission of bringing the Redeemer into the world and accompanying Him to His death on the cross. These poignant reflections will help attendees to enter more deeply into the mysteries of the life of Christ as seen through the eyes of His devoted Mother. Available on-demand for large and small groups (2+) for $25 per person. Click here to register.
Learn to Discern: Is It Christian or New Age
"My people perish for lack of knowledge," says the prophet Hosea (4:6), which is why it is so important for the faithful to learn how the New Age and the occult are subtly infiltrating our faith and culture. This one-hour presentation explains the ideology behind the New Age and how it has insinuated itself into healthcare, the self-help industry, prayer, and the media. Available on-demand for large and small groups (2+) for $25 per person. Click here to register.
How to Survive Uncivil Discourse
We live in a culture where everyone seems to be at each other's throats about everything from politics to religious views. This conference focuses on how to survive this era of incivility by relying on the one teaching of Jesus Christ that no one can resist, regardless of their political or religious affiliation – agape love. No one does love like Jesus Christ! By learning how to use this powerful weapon in our personal and communal relationships, we can help one another to rise above the rancor and bring the "civil" back into our discourse.
All Bed & Breakfast retreats are conducted by Susan Brinkmann, OCDS, and can be scheduled by parishes or individual groups at the retreat center of their choice. These short retreats are perfect for busy people who don't have time to put aside a whole weekend for a retreat but are still hungry for spiritual growth.
Suggested B&B Format: Begin with registration/check in at 5:00 p.m. and the first conference at 7:00 p.m. The second conference follows breakfast the following morning at @9:30 a.m. with the retreat concluding by 11:00 a.m.
Retreats for parishes or individual groups in the Archdiocese of Philadelphia are held at Fatima House in Bedminster (limit 12 beds). 
For more information on booking a retreat, or to get on the mailing list for retreats at Fatima House, email [email protected].
The following retreats are available year-round.
THE LITTLE WAY OF SPIRITUAL CHILDHOOD:
Schedule this B&B around St. Therese of Lisieux's feast day of October 1 and offer devotees a very special way to connect with this beloved saint and her Little Way of Spiritual Childhood.
ANGELS:
This retreat is perfect for the month of October, this B&B explores Church teaching on angels, including their powers, the guidance they offer us, and how to develop a closer relationship with your guardian.
MODERN MORTIFICATION:
Help your group/parishioners prepare for Lent with this expose of the history of mortification and them any creative ways we can apply these principles to our lives during the Lenten season. Concludes with participants "picking a penance"!
THE CATHOLIC ALTERNATIVE TO MINDFULNESS:
Catholics don't need Buddhist techniques to become more mindful. We have our own version of mindfulness that comes from the Catholic mystical tradition. This retreat presents the little-known alternative to mindfulness known as the Practice of the Presence of God and the sacrament of the present moment. Participants will receive instruction on how to live in the present moment, to focus on the presence of God and His will for each moment, and how to incorporate these practices into daily life.
Susan is also available to conduct day-long or weekend retreats for your parish or organization on subjects commensurate with her expertise. Please contact us to discuss further.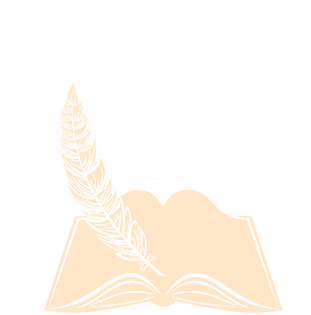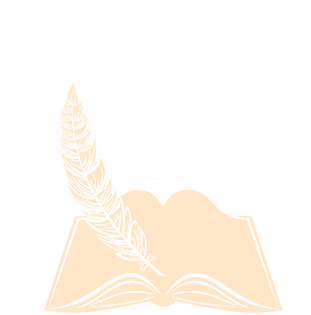 © 2019 Catholic Life Institute, Inc. All rights reserved.